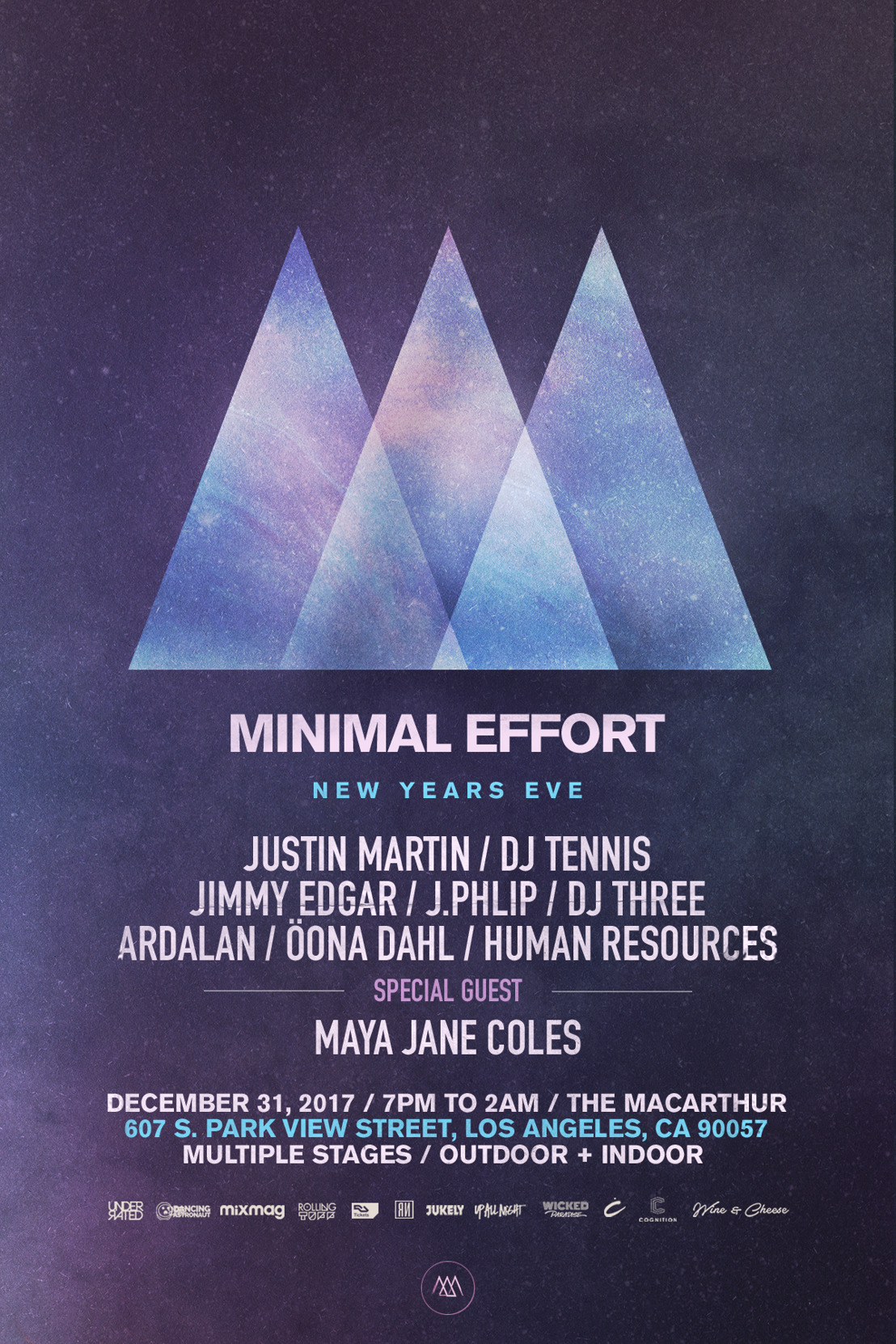 Minimal Effort, LA's iconic underground electronic music series, has unveiled a new addition to the lineup for its annual New Years Eve affair. Maya Jane Coles, London DJ/Producer, will be joining artists Justin Martin, DJ Tennis, Jimmy Edgar, J.Phlip, DJ Tennis, Ardalan, Oona Dahl, and Human Resources.
The 7-hour soirée will feature 4 stages, including an outdoor area, lounges, and bars. Each stage will be hosted by a unique production company- Wicked Paradise, Wine & Cheese Party, Cognition, and Culprit – making the event a collaborative effort with unique experiences and high production value.
The event takes place at the MacArthur, a historic venue near Downtown LA, that will add an elegant touch to the already extravagant party. Minimal Effort has demonstrated a dedication to their audience and the music they host, making their New Years Eve party a great place to ring in 2018.
For more information please visit: